Someone recently asked me a question about public presentations. "Can you help me get better at selling myself to an audience?" Interesting question. Here is my answer. Four things you need to be mindful of, when doing public presentations. The four main things that can produce unnecessary noise instead of serving to support your message. Voice, Visuals, TECH and Trying Too Hard.
TL:DR?

Here's an audioversion.



Voice.
If your voice reminds us of a goat being dragged backwards through a quagmire, we're not going to hear your message clearly. We're going to be too busy filtering out the noise to pay attention to the message.
Likewise, if you speak in monotonous sleep-inducing prosodic patterns, a high-pitched squeal or phrase everything as if it were a question – that is noise. Anything that takes attention away from the essential message or information you are there to deliver, is to be regarded as noise.
Reducing the noise is what allows you to connect better with your audience.
Getting rid of excess umms and ahhs is a good place to start, but there is more to a successful presentation than simply not sounding as if you are unsure of what you're going to say next.
Never underestimate the power of the kind of voice that you, want to listen to. And these things can be trained.
The medium shapes the message.
Is the first thing I tell anyone who wants to work on their presentation skills; the second is that the speaker is never the one who takes centre stage.
No matter what size that "stage" is going to be. Whether you're keynoting a conference, leading a seminar or presenting a brilliant solution in a board-room. Even lecturing, all though in this post, my focus is on commercial types of presentations.
Your message, is what takes centre stage. You are merely the medium. If your audience remembers you, but not your message, what you had to say probably was not all that interesting to begin with.
If you feel as if you need to dress up your message with interesting headgear, fancy visuals and complicated jargon for you to retain the attention of your audience – I am betting that what you have to say is mainly a load of dingos kidneys. Anyone can hide their incompetence behind jargon.
Even if it isn't, a load of dingos kidneys – and the information you want to present is quite valuable, nobody will notice when they are too busy looking at the dancing hat.
Fair enough, maybe you like to wear hats. Possibly even different ones, but you get the idea. It's not really about the hat. There is a fine line between choosing a visual appearance that allows you to stand out from the crowd, and trying to stand out from the crowd just by choosing an interesting visual appearance. Or being "edgy" for not other reason than that it might serve to get you attention.
What we might call "personal brands" – for lack of a better term – serve to support messages. Your message, your intention with getting peoples attention, should never be thought of as something to "support your brand". Logos can support a brand. Design. But ultimately, design is nothing more than an expression of an intention, values and ideas.
And no less, which is why there are so many ways in which one might get it wrong, when one cannot be bothered to pay a professional designer to assist in making the message clear. Because Fivr. Yes, there is always someone who is willing to do it cheaper. But if you think it is expensive to hire a professional, just wait until you have tried working with an amateur.
Your visual appearance, is what allows for people to easily recognize you. It is not what essentially makes them listen to what you have to say. Developing a "brand" is not the most sensible thing to place on your list of top priorities, if you might like to develop a career as a professional public speaker. Developing a strong message is. Know what you want to say, to whom and why it matters. Make it clear.
Your brand will follow.
If your audience remember your message, they are probably going to remember you, since you were the one who delivered the message. You will want to get that sequencing right. You don't want to be the kind of speaker who is all form and no content. I think there are enough of those in the world as it is.
Visuals.
Many of us have grown so accustomed to using power-pointy type visuals to support our presentations, that the mere thought of doing a presentation without them, can seem positively alien.
Now I enjoy putting together a slide-deck just as much as the next person, but if the presentation does not work at all without them, I am going to have problem if for whatever reason the projector fails. Or it turns out on the day, that there just isn't going to be one. And you're going to be working with a flip-over, a whiteboard or a basket full of sock-puppets.
[luckily I am quite the accomplished illustrator]
It is also not going to be useful as a stand-alone audio recording. If half the content relies on your visuals.
I prefer to work on the content of a presentation first, and only after the key points have been chosen, do I start adding elements to a slide-deck. If you do fair amount of the same topics for presentations, but for different types of audiences, it is easy to start getting lazy and building your talks from the slides you already have.
That is not to say you should not re-use the same slides for different talks, it's just to say that your key points need to be the first thing you think about, when preparing and structuring a talk. Not "what do I already have that I could just slap together in 20 minutes or less". That is going to be a shite presentation, and you know it.
It is also advisable to avoid using your slides as a manuscript. We've all done it. It just isn't the best way of engaging your audience, to be constantly looking at your slides, in place of looking at the audience. Who are looking at your slides.
You know how this works – if your slide is interesting, the audience will be looking at the slide.
Which means, that the slides must not contain too much information. Or your audience will stop listening to what you're saying, and be studying the slide instead. The slides are there to support the speaker. It should not be the other way around.
If you need to show a complicated graph (which you probably don't) and you cannot possibly think of another way in which to convey the same information (which you probably can) it is better to simply shut up for ten seconds, and let your audience study the graph. Then, narrate the slide and point to the things on the graph that you want them to pay attention to. Move along, next slide.
I like to use breaker-slides for longer presentations; I will either use a slide with a headline (so if you fell asleep, you'll still know at what point on the agenda we are) or some photo I like, usually one of my own, that ties in with the theme of the talk.
Now if you're doing a presentation on art-history and the science of multi-spectoral analysis, and you want to show some really awesome examples of how this works. Obviously your presentation is going to be mainly visual, a fair amount of highly technical presentations are, but there is still a difference between narrating an entire slide-deck and actually addressing a live audience, allowing them to feel spoken to, and not merely spoken at.
If you feel that the presentation needs to hurry along, lest you can't make it through the entire thing before your allotted time is up – you need to cut some of the content from the talk. Not speed up the pace at which you speak.
Also – if you are presenting from a slide-deck that was designed for a two hour talk, but you have been hired to speak for one hour only. Remove. The slides. We do. Not. Need. To see.
Nothing spells "just here for the cash" like a speaker who could not even be bothered to create a specific deck of slides for a specific presentation. No, it will not make your audience sign up for "this other event, which is longer". It will only make us assume that you're an idiot.

Pace & lead.
Some speakers have a habit of pacing when they talk. This need not be a problem, when you are aware in which ways pacing can serve to support your message, and it what ways it simply serves to confuse.
I might get more into that in another post. For now, I will just say that you want to be mindful of excessive pacing. You don't want your audience to feel as if they might as well be observing a tennis match.
There is a reason why TED talk stages have that big red dot in the centre of the stage. One of them is that it helps the speaker stay within a reasonable circle of moving about. For which I am sure the camera crews are ternally thankful.
Visuals lead our attention.
Visuals are more than slides and how you move. What you wear is a key visual element of your overall presentation. It is the first thing that your audience will notice, before you start to speak. And one rarely gets a second chance for making a first impression.
What you wear may well produce noise that takes away attention from your message. If you choose to wear a shirt with a loud print, that print had better support the message you are there to deliver. Otherwise, that loud message on your shirt is only going to compete with the key points of your presentation for audience attention. Unless you are speaking to a group of blind people, in which case it probably does not matter.
But assuming that you are not, if you're a woman with uncommonly large breasts, wearing a tight white T-shirt under a bright spotlight is not the best idea, unless your presentation is about the importance of a strongly supporting set of cups. There are plenty of perfectly competent female public speakers, who will routinely complain about the men in the audience staring at their chest. Ignoring the fact, that all the women were probably staring too.
Likewise for men wearing suits that are just a little too tight. I assume that I need not get graphic here. It's not that we mean to stare. It's just that it is really hard not to, when there is something out of the ordinary competing for our attention.
It is not a "compliment", and it is not chauvinist, it just is what it is. Noise.
I am not saying that you should hide your assets, just make it easier for the audience to look at your face.
Plus, when you are overly conscious about something in your physical appearance, chances are that your audience will be too. This includes less than perfectly fitting undergarments. One simply cannot take over the world in a slightly ill-fitting brassiere. I am betting this is true for uncomfortable briefs as well.
One certainly cannot deliver an awesome keynote – or any other kind of note – when constantly needing to adjust ones bra-straps, or worrying about whether or not they might be showing.
Whatever you choose to wear for a presentation, make sure that it is comfortable, and makes you feel competent. In that order.
I prefer to wear something with a sleeve, but not if the room is a sweltering 32 degrees Celsius. Of course you adjust your attire to fit the season as well as the occasion. When in doubt – go for clean-cut and comfortable. You can thank me later.
You want to choose something that allows you to appear like a person who has their shit together, not someone who put on pants by diving head-first into the laundry basked and emerged with an ensemble only vaguely resembling an adult person having gotten themselves dressed. It doesn't make you look like an awesome mad scientist. It just makes you look like a mentally challenged person.
There is such a thing as being "overdressed" and personally I find that anything that might be great for clubbing, is not a good choice for professional presentations. Unless for whatever reason you want to look like someone who just walked in from a nightclub. Even then, you are going to feel a bit silly in broad daylight wearing a disco-ball as a skirt. When everyone else is wearing something low-key and comfortable.
Thirty minutes before you are about to deliver an opening key-note at some major industry event, is not the best time to try out a new "look". It is also not the time to break in a new set of heels, no matter how pretty they looked in the store or how perfect you thought they would be for the occasion. Sore feet are never going to be perfect for any occasion, and public speaking is no exception.
Chances are that nobody is going to be paying much attention whatsoever to what you have on your feet anyway, and if they are – is that going to be supporting your message, or is it just noise?
Women with longer hair are often told by well-meaning friends, that they look "cuter with their hair down". It may work for photos, but I promise you an up-do or a simple ponytail works so much better on a stage. Why? Because it literally takes two minutes to get ready.
But more importantly, you won't be constantly wiping stray hairs away from your face (which is noise), or getting a stiff neck from trying to avoid the kind of excess movement that will make the perfect curls fall out of place.
One less thing to worry about. At least it works for me.
TECH.
Trivial Errors Causes Headaches. Bad sound kills a good presentation. While on larger scale presentations there is likely to be some sort of stage-manager, and you get to do a final rehearsal presentation, this often not the case for smaller venues.
I say "final" because of course any stage-rehearsal is not going to be the first time you practice voicing your entire talk out loud. I should hope.
If you are hosting a seminar or workshop on your own, and your budget does not allow for hiring a person to take care of all the technical stuff, this need not only be something you know how to do yourself. I need also be something you are comfortable troubleshooting, yourself.
One cannot always rely on the conferencing facility staff knowing how things work, aside for when they just do, work. And even if they do, know how things work, they may not have time when you need them. And even if they do have time when you need them, you may not have time to pause in your presentation, or want someone to be wombling about with cables and saying "hmmmm" in the background while you are busy leading a workshop.
If you going to be fiddling about with the thingy that makes the slide-deck move forward, because you're not quite sure how it works – don't use slides. Or you prefer daylight in the room, and for some strange reason you can't show slides on the LCD screen without the blinds being rolled all the way down – don't use slides. Problem solved.
Do you know how to properly use a microphone?
If not, start practising. You need to be comfortable listening to the sound of your own voice, if your presentation is going to be delivered through an amplifier. Because you are likely going to be hearing your own voice being boomed back at you from the back of the room. This ought not to be the kind of sound that startles you.
If there is not going to be a microphone to amplify your voice, or for whatever reason the one there was has stopped working, you need to be able to speak as loudly as the size of the room requires. Start practising. Clear diction is going to be your best friend, as well as proper breathing – the kind that is from the diaphragm.
Proper breathing also takes the strain off your vocal chords when you are speaking for longer durations of time. Good breathing technique starts with a good posture.
That is all a microphone really does, it will amplify your voice. But microphones are usually not very smart, so they will be amplifying everything that goes into the mic, including any interesting sounds that normally one would not notice without it.
Clanky jewelry you might be wearing for decorative purposes, the sound of the fabric your're wearing brushing against the surface of the microphone, might be amplified as well as the words you are speaking. This is often the case for the kind of clip-on microphones you get to wear on televised broadcasts, which are often used on events that are recorded and/or live-streamed online.
The mistake of wearing a garment that was designed for looking pretty, but has no place for holding a clip-on microphone really is a mistake one need only make once. The constant need for adjustment produces un-necessary noise.
I recommend having a selection of standard items that will work for these types of occasions. Keep them in a separate part of your closet, so that if someone calls and asks you if you can be at this thing tomorrow morning, all you need is to collect your items, grab a coffee and be out of the door.
You can then focus on doing the thing, and not worry yourself silly about whether or not you're wearing the right thing – for the thing.
Reducing the noise, also extends to the kind of mental chatter, that any feelings of insecurity are likely to produce. Focus on your message, reduce the noise and forget about the rest.

"ehh – is this thing on-?"
If you are going to be using a hand-held microphone, don't let your audience turn their attention to how you are holding it. Or how you are awkwardly trying not to hold it.
I was recently at an event, where one of the main speakers quite evidently felt as if he had been thrown a curve-ball, when the wireless headset microphone ran out of battery, and he was handed an object he seemed to be somewhat confused as to how one might properly handle. He started frantically consulting his notes, as if they would provide the answer, realized that they didn't and proceeded to forget where he was going. Then did the rest of his presentation, holding the mic as if he was about to be spitting some serious rhymes into it. I have forgotten what he was talking about.
If the stagehand tells you that you need to "speak directly into the mic" this is not intended to mean that you should then proceed to look as though you were trying to eat it. Singers will sometimes keep the microphone close up and intimate, but we do this for reasons that have more to do with how the song is performed. For instance, one might want to add a bit of breathy sigh to it – which is probably not the kind of effect you'll be wanting to go for on a presentation about something very serious.
However, if you like the effect of a solid resonant bass in your speaking voice, the hand-held microphone tends to be rather good for amplifying the lower frequencies. Which is one of the reasons why I personally tend to prefer it. But of course the trade-off is that you can't use both hands when you talk.
Most of us, when we need to "speak up", as in – increasing the volume, the pitch of our voices go up as well. Which means that if your natural speaking voice is high-pitched, you will need to adjust for this, by focusing on breathing from the diaphragm, keeping shoulders relaxed. Good posture, in other words.
Make sure that the levels and gains are adjusted to fit your speaking volume and pitch, or simply test the thing before the audience arrives. And never point the microphone directly in the direction of any of the stage-monitors, ever.
If they're on, the result is likely to produce the most annoying sound in the Universe – the dreaded screetchy feedback loop-noise. Nothing spells amateur speaker like someone who does not get "why the monitors keep acting up".
Another thing that sometimes happens for speakers who are un-accustomed to using a handheld microphone, is that they seem to forget, or nobody has bothered to instruct them, that a handheld microphone usually is NOT omnidirectional – which is exactly why you need to speak "directly into it" – and so when you talk with both hands waving all over the place, your words tend to … and that … really annoying … for the audience …is … and … need to … fill in the blanks.
One note on acoustics.
The acoustics on large conferencing facilities, the ones that look like tall concrete boxes on the outside, are often quite dreadful. There is that vague humming of the aircon that sounds like how the wall-to-wall carpeting swallowing up any vestige of an echo, would sound, if it had a sound. Which it doesn't. It just whispers in a low static fizz, when you trot down the long corridors, behind which are smaller rooms with big windows, that are all hermetically sealed.
When you're working at these kinds of engagements – which by the way, I do enjoy – you also need to consider the noise that isn't. How the meeting rooms are like silos of office-space, but bigger. These are highly artificial environments. The air is dry and sleep-inducing. Perhaps there is a decorative fountain in the entry-hall, where the floors are hard and shiny, but these are usually not found in the meeting rooms.
You need to be able to comfortably fill the room with presence, or the audience is going to feel like it's just another day at the office.
Be that breath of fresh air.
Trying Too Hard.
Now lets say that you are comfortable working with all manner of microphones, you have designed the perfect slide-deck, you know how to avoid pacing about on your stage like a hungy lion in a cage, and you really want to knock the socks off this audience with your awesome presentation points.
And you really like the public speaking style of Anthony Robbins, so you think that you might want to do what he does, because obviously that really works, for him.
The key phrase to pay attention to is "for him". The style of presentation that works for one person, with their particular message, with their particular audience, on their particular events, is probably not going to work for you. With your audience, on your particular presentation.
Mimicking someone else's style is not what is meant by "modelling" other people who do things that you might like to excel at. If you want to model anything other public speakers do, model the way in which they structure their talks around a minimum amount of key points. And stick to those key points.
Notice all the things that successful public speakers AVOID doing, and you will notice that they all have one thing in common. They succesfully manage to reduce all elements, that are not relevant to their message.
An excellent public speaker will never open by trying to "win the audience". They will focus on not losing their attention along the way. It is the art of reducing the noise.
This allows the audience to relax, safe in the knowledge that the speaker is both comfortable being in front of them and competent on their topic. Which in turn, allows their message to be taken in. The audience wants the speaker to succeed. Because we'd be wasting our time, if they did not.
Trying too hard includes excessive sales-pitching.
If you have been given the opportunity to talk about this thing that you're an expert on, in front of an audience that might care, avoid stuffing your presentation with sneaky commands to buy this or sign up for that.
There is a fine line between casually mentioning, that if you might like to learn more – go to this resource, follow this project or go have a look at this product or service. And then full-on hard selling by tying each and every single goddamn bullet-point on your presentation in with this thing that you want to sell. It will come across as desperate. And desperation does not sell.
My favourite pet peeve is presenters who spend the first ten minutes trying to establish their credentials for even being on the stage in the first place, two minutes on actual content, and the last fifteen telling you all about all the things that they did not have time to fit into their time-slot, but if you want to know more you can go sign up for some other event. Which is longer.
That is not content marketing. That is just doing it wrong. It is a waste of everyone's time, including your own. If what you have to say is useful to your audience, they will want to know more, whether you are explicitly offering that as an option or not.
That being said, you don't want potential customers to have to jump through hoops to find your product, but there is no point in shoving it down their throats either. That only produces noise.

Everything else is secondary
Focus on the actual information you intend to deliver. What do you want to say, to whom is this relevant and why, and with how many different perspectives do you intend to present the information. What kind of action do you want your audience to want to take, as a result of listening to your presentation? Is your talk meant to inspire further reflection or deeper learning? Is it to facilitate understanding, present a new solution to a known problem, to put a specific method into practice – or all of the above?
You may want to choose one specific thing, that you might like your audience, ideally, to change in their everyday- or professional lives as a result of having paid attention to your presentation. Whether it is a way of thinking. Or a a way of doing. It can be both.
Do yourself and your audience the great favour of considering this, before you begin adding interesting graphs and visual elements to a slide-deck. (or choosing the right shoes)
The medium shapes the messages, and you as the speaker are a medium for that message. You need to reduce the noise for the message to be heard loud and clear.
This includes working with voice. Making sure that technical issues are not getting in the way of your message, or that you're trying too hard for the audience to remember you – to ensure that which you have to say, does not get lost in the noise from the feedback loop of your own ego. Or the primary sales-pitch, whichever comes first. Usually, with noisy presentations, those are one and the same. I have noticed with speakers that do " poorly structured" presentations, that the structure of the material itself, is never the only problem.

To answer the original question:
No. I will not help you get better at "selling yourself to an audience". That is not what you need to focus on as a public speaker. I am not in the business of helping people view themselves as products to be sold.
I will, however, help you reduce the noise. Reducing the noise is what allows you to connect better with your audience. When you have something valuable to say.
About the author
CM. Cooper has a background in media & communication, sociology, HRM (postgraduate) and business negotiation.
She is partial to a pint of dark ale, still in love with her Canon 20D DSLR, enjoys open air music festivals, the works of Douglas Adams and rather bad puns.
For inquireries about private consulting email chris [at] undercover-coaching.com.You can also follow / ping CM.Cooper on Twitter @cmvcooper.
Working independently can be stressful. Some days all you need is 1) Someone to give you a hug and 2) Say in a friendly voice "don't panic". And 3) Reassure you that in a month, you are going to be totally fucked. Obviously, this need not be the same person. But you do need to know what to do about 3). Here are my top ten reasons why every freelancer needs a business coach. My contact information is at the end.
Reason #1. Because freelance means business.
You need someone to ask you questions about your business. Questions that go beyond "howsit going" and "so are you earning any money?". Especially in, but not limited to, those situations in which the answers are in the regions of "OK fine I guess" and "ehm, not as … such", respectively.

Reason #2. Because your friends and family probably like you.
They will often try to be supportive by simply "being there". By being nice and being kind and buying the next round of beers or baking a nice cake. Which is great for celebrating birthdays and who doesn't like beer and cake. But being kind and nodding in agreement to whatever harebrained scheme you have concocted, cheering you on when you have stumbled into yet another great "opportunity" or lending you the cash to attend yet another "awesome networking event" is not the same as business coaching.
Reason #3. Probably, but that does not mean that they are interested.
We intuitively understand the process of asking (personal) questions as an expression of personal interest. So whenever friends, family and insignificant others ask merely superficial questions, if any at all, we tend to interpret that to mean, that they do not care as much as do we. Which is probably not entirely untrue.
They have their own shit to tend to. They probably do not have several hours every week to tend to yours.
Even if they are; interested, and they do – have several hours every week; just because they are interested, it doesn't necessarily follow that they are able to adequately express their interest, in a manner that affords you the opportunity of exploring your deepest motivations, your ongoing challenges as well as not minding the pain of those everyday tasks and mundane problems that you either actively dislike, actively procrastinate or passively don't really know how to properly deal with or fully resolve – and therefore tend to avoid.
And even if they do, all that and more, it does not necessarily follow that they have the required energy and focus to keep you on track. This is what a coach is for. A business coach is a person who knows how to assist you in keeping your focus aligned with your goals.

Reason #4. Because mentoring yourself is impossible.
Now mentoring is not quite the same as coaching, but you get the idea. Coaching yourself is not impossible, just not terribly easy. If you have a mentor who also coaches you, great. If you don't have a mentor, you are most certainly going to need a coach.
Incidentally – the top ten reasons why freelancers need to hire business coaches are not entirely unlike the top ten reasons why any aspiring entrepreneur needs to hire a business coach.
If you have awesome entrepreneurial ideas, and your friends and/or family tell you that your ideas are stupid, you may arrive at the conclusion that they are. They "just don't get it". If a person you admire professionally tells you that your ideas are stupid, you may arrive at the conclusion that your ideas are in fact, a bit silly and probably need more work.
A business coach may be someone whom you admire professionally, but it is certainly someone who does not judge your ideas. A business coach will ask you to describe the ideas that you have. In detail. Proceed to ask questions about the things you assume to be self-evident. And let you be the judge.
In any case, you need a qualified professional to ask you the right, by which I mean tough, questions in matters of how to approach your chosen field of freelance profession. In terms of how you run your business-things. How you run away from things and how you avoid running out of funds too quickly. How you are calculating your profit-margins. How well you synergize. How badly you plan for disaster and how well you schedule for distraction.
Preferably a person who graduated from a reasonably reputable business school. Not just some ass-hat who read the entire Wikipedia page, sans the footnotes, on marketing management, and is now suddenly the expert opiner on all things vaguely related.
Now if you think it is expensive to hire a professional, just wait until you have spent the better part of your life-savings on shady online marketer "business" training, endless hours on silly sales-pitches disguised as "free webinars" and yet another goddamn twelve session online course on "getting things done". You know perfectly well why you aren't getting things done. Because you are not doing them.

Reason #5. Because you are prone to procrastination.
A business coach reminds you what you set out do do, what you planned. What you scheduled and – ooh look shiny thing!
- No, that's just the panic monster. Now get back to your desk and get on with it.
You hire a business coach for several reasons. One of which is to have someone who:
A) Holds you accountable on the things you say, that you are going to do, when you are going to get them done and why.
B) Cares.
If you have heard me speak on the topic of personal leadership, you know the following saying. If a man knows not what harbour to aim for, no wind is the right wind. The quote is attributed to Seneca, and I am pretty sure it is true for women too. If your goals are not entirely clearly defined, there is no point in trying to figure out why you don't "feel" like getting things done.
You are not getting things done, most likely, because you are unsure of WHY you need to do those things in the first place.
Or, you know why, but have fewer clues as to HOW.
Alternatively, you may be getting loads of things "done" but you still don't feel as though you are getting anywhere. Which means that you are probably doing the wrong things, or need to redefine what it means to get anywhere. Where anywhere even is and why you want to go there in the first place. Spoiler alert. I bet you that it's not even actually a place.
A business coach will assist you in figuring out whether you are procrastinating important tasks because you A) know what to do, you'd just rather do something else instead. B) Don't know how to complete the thing you know you want to do.
C) Know what to do, how to do it and why, but are unsure of just how much time and effort you need to schedule for getting it done.
When you are unsure of what it is going to cost you to get started, often it seems like a better idea to avoid getting started at all. The obvious solution is to break the individual tasks down even further than you already did. Before you know it, you have calculated the entire project and it now seems much more manageable. Because it is.
When we know what, but not exactly how. It is easy to fall into the trap of seeking more information/inspiration, when in reality we are simply procrastinating by remaining in our comfort-zone.
This, seeking inspiration, looking for more information, is a thing that we all know how to do. It's basically just sitting on our arses and listening to someone else talking. Not exactly rocket science. Unless you are going to build an actual rocketship, which I am betting you are probably not.
Whereas figuring out the whys and or the how-tos in relation to the whys is a slightly more complicated matter.
Get inspired – then, get moving. Otherwise, you did not succeed in getting inspired at all. If the all that extra information you have been gathering is not actively used for anything remotely productive – what was the point?


The next time you find yourself slipping into the comfort-zone of doing something you know *exactly* how to do (you know what I'm talking about), in place of getting started on that thing you do not entirely know how to do?
Just procrastinate. No, really. Procrastinate the thing, by spending a few hours calculating the exact amount of time you need to complete the thing.
It may not propel you into massive action, right now, but at least you are not actively wasting your time either.

Reason #6. Your Kanban board is difficult.
So you've just bought a major organisations worth of office-supplies. You have assigned an entire wall in your office space where you are going to do the Kan-Ban boardy thing for all of your ongoing freelance-projects, awesome business ideas and how to validate them. Now comes the fun part. The Goals and the Milestones, before you are going to divide your sub-goals into individually easily manageable Tasks. But wait. This is difficult.
Need help -?
I'm usually at GMT +1 and you will find my contact information at the bottom of this page.
Personally, I do not subscribe to the "where-do-you-see-yourself-in-5-years" approach. But I do believe in the power of awareness to an overarching vision and mission.
Example. Maybe under "goals for 2016" you wrote "become an established authority on the subject of cat-herding".
Why?
What is the overarching vision? How are you going to measure it? How are you going to avoid confusing the measure for the goal?

Goodharts Law.
When a measure becomes the target it ceases to be a good measure.
Defining good measures towards sensible goals and avoiding the trap of confusing the two. – This is what business coaching is for.
Just like most business coaches, I advocate using the SMARTER goals framework. Here, illustrated as a circular process, highlighting the importance of the refine/re-evaluation part.




For project management purposes, especially when you have more than one ongoing project, I recomend kanban-boards. Not only is this method incredibly intuitive to use, involves post-it notes and colour-coding – kanban boards also have the added benefit of signalling to anyone who steps into your office/work-space, that you are super-organized and totally getting things done.
Reason #7. Success is a journey – not a destination.
That success is a process, not a end-goal, you have heard before. What does it mean? It means that you need someone to provide you with continuous feedback. This is a standard motivational speaker key-point, and one that makes a lot of sense. Especially when you are in the business of selling personal consulting, which, as you are bound to have guessed by now, I happen to be.
(Yes my contact information is still at the end of the article.)
As a self-employed business professional, you ARE your own boss.
What this means is that you'd better be good at it. Or at the very least not totally suck at it. Just like any other type of boss, manager or leader-in-chief, you will need continuous, qualified feedback to be able to improve where you can, maintain what works, and really excel where you desire.

Reason #8. Coaching calls are highly structured conversations.
When was the last time you had an in depth conversation about your business – where nobody needed to just check their Facebook or a line of thought close to an actual breakthrough was interrupted by "do you need another coffee?" or "can we talk about something other than business" or people randomly bumbling into the room looking for their socks?
The coaching conversation is scheduled. It has a clear focus. Exploration, assesment and aligning your GMTs. What this allows you to do, is to continue thinking, doing and reflecting in a structured manner throughout the rest of the day. Given that you are aware of it, and that the next step in your action plan or your set of goals means enough for you to actually want to achieve it. Which, if the exploration & assesment has been succesful, you will.
Reason #9. You commit from the first step.
You need two things to achieve your goals; 1) Seeing the bigger picture. 2) Seeing the next "first step". Wait, actually you need three things. Seeing the bigger picture, the next first step AND 3) Being able/willing to actually take it.
The first step. Are you?

#10. You need to find your own reason.
Let this be reason number 10.
The entire point of business coaching is to facilitate the realization of the solutions you already have, the ones you forgot that you thought of, and the realization of the opportunities that are available to you.
Once you stop focusing on the wrong end of the staircase and stop wasting your time on "getting motivated". You already are, so maybe start asking WHY.
Get in touch via chris [at] undercover-coaching.com.
About the author
CM. Cooper has a background in media & communication, HRM (postgraduate) sociology and business negotiation.
She is partial to the pleasures of photography, open air music festivals, the works of Douglas Adams and silly puns about lions.
You can follow / ping CM.Cooper on Twitter @cmvcooper. For inquireries about private consulting email chris [at] undercover-coaching.com.

What is the purpose of an open and honest conversation? To converse. It is not "to persuade". It is not to "promote" and it is not simply to make a noise in the hopes that someone will pay attention.
Conversation is by definition a two-way process. Conversation is dialogue. It is not monologue. It is not simply waiting ones turn to get to the point that you already decided. Conversation is decorated silence.
Only through solitude can we fully ground our sense of self in the now.
Then, and only then can we hope to connect fully through someone else's eyes. Then, and only then can you flirt with intelligence and connect with compassion. Come to your senses. You have at least five. Exercise them with regularity.
Conversation Analysis (CA) aims to elicit the underlying structures that guide our understanding of everyday talk. The "schemata" we use to negotiate meaning. Knowing what these structural elements look/sound like, makes it easier to understand when and how conversations derail and conflict ensues. CA gives us a framework by which to better read between the lines. Paying as much attention to what is not being said, as what is.
It does not make us experts at influencing others. That is not the point of an honest conversation. But we do get fairly adept at spotting attempts of undue influence in conversation, when it appears, and we are paying attention. When our minds are not busy dancing in the strobelights.

Open honest conversation is disorderly.
Done right, it feels messy and chaotic and confusing and inspiring. Conversation can bring us closer. When we dare stop to breathe. Pause. Listen.
The point of conversation is not to "close the deal". The point of conversation is to open your mind.
Conversation is human. To err – is human.
Never skipping a beat is for clockwork based units only.
About the author
CM.Cooper is the owner and chief improvement officer at undercover-coaching.com. Chris has a background in media & communication, HRM (postgraduate) sociology and business negotiation.
She is partial to the pleasures of photography, open air music festivals, the works of Douglas Adams and rather bad puns.
You can contact Chris for inquireries about personal consulting via email: chris [at] undercover-coaching.com, follow on Twitter or if you have a great idea for a business venture that doesn't suck, she might buy you a coffee in Copenhagen.
The other day I was talking to a friend who told me, that he had realized how he needed to set smarter goals. What are smarter goals? It's actually SMARTER goals.
An acronym that most people who have already attended more motivational seminars than they have completed desert marathons, will know as one of the staple standard slide-deck elements on such events. And it is, a good method, for thinking about your goals. That, and Maslows "hierarchy of needs". Which you probably know in the format of a pyramid, but actually – Maslow never presented it like that at all.
Subscribe if you might like to receive an email notification on my upcoming rant about the pyramid that wasn't – this post is about something completely different.

The SMARTER goals framework and when it isn't.
SMARTER goals are the ones that are Specific and Measurable and depending on what version you are applying as the chosen method of choice; Attractive or Attainable. Evaluation is always represented by the E. Sometimes, you will see the same idea referred to as simply SMART goals.
Like this illustration I snagged from a Hootsuite post on social media marketing monitoring. If you run a business, SMARTER goals make sense for your everyday activities. When your strategy has been defined, SMART/ER goals is a great tool for staying on track.

So far, so good. But what if, your SMARTER goals really are not that smart at all. But rather just serve to make you go faster in the wrong direction, in place of entirely changing your course?
What if, the thing you are trying to achieve, really cannot be objectively measured at all? Then what? Do you just stick a Likert-scale on a few random parameters and call it a day? Or, did you get that if a goal cannot be measured objectively – no, that does not mean, that you goal is not "smart". It just means that you cannot really use the SMARTER goals framework. For that, specific thing. That probably is not even ONE thing. It might not even be a "thing" at all.
A marathon is not a thing, it's an activity, but it would be a perfect example of a thing where the SMARTER goals idea would make sense.
Now imagine, that you are not literally planning to run a marathon or anything of the like. Is it then advisable to use a method that is suitable for only these types of goals?
Imagine that you insisted on trying to squeeze a complex problem into a simple framework, that was never designed for dealing with complex problems to begin with. Frustration will ensue. It is like the proverbial square peg in the equally proverbial round hole. It's not going to work unless you make either one of them bigger, or the other one smaller. Or stop thinking about problems in terms of pegs and holes.




SMARTER goals was designed for simple solutions to simple problems. To which, you already know the answer.
Want to run a marathon? Don't just say "I want to run a marathon, some day". And then go grab an extra bag of doughnuts as a reward for having set an ambitious goal for yourself. Choose a specific marathon. On a specific date, on a specific location. Is it realistic? Practice. Measure your progress, set a time-constraint, evaluate, re-evaluate. Simple.
Even the dumbest person on the Planet can manage to complete a marathon. Given a reasonable level of physical fitness, all they really need is a good coach. To cheer them on and help them adjust the plan as needed. SMARTER goals are fine for dumb problems.
Except life is not a goddamn marathon. In fact – nothing is a marathon, except an actual marathon.
Be careful of metaphors. They are full of holes.
Saying that "starting a business is like running a marathon" essentially means nothing more than that you need to be resilient, and plan ahead. Be in it for the long haul and all that. It is that little word "like" that trips people up. Especially when the word "like" is only implied. But of course in StartUp Land, it makes sense on more levels, because – well …
What happens once you have successfully completed ONE marathon?
Oh and also – say "challenge", not "problem". A marathon is not a problem, it is a challenge. So you see, if you just view ALL your problems as challenges …
"When a measure becomes a target, it ceases to be a good measure". [ Goodharts Law ]

Think about this for a second. How often have you found yourself setting a "goal", that upon closer inspection was just another measure for something else. Just one measure, out of many. Possible measures.
Fun factoid. In Danish, the word for measure and the word for goal, is the same. I find this to be confusing, when I speak about goals versus measures in Danish.
How many types of measures can you think of, that would be good measures for success?
Grades are a good example. Is an A a good measure for how much you can demonstrate that you understand about a specific subject? Yes. But is the "A" really the target, that motivates you to be getting to classes and not fall asleep during them? I should hope not. I do recommend SMARTER goals to students. I also recommend using more metrics than just the grade, to measure ones depth of understanding. Sometimes, just knowing what the correct answer is, does not irrefutably prove that the student fully understands the question.
What if, all your SMARTER goals help you achieve, is more of the same kind of stupid thinking that got you into whatever mess you think that you're in, to begin with?
Can you ever solve a problem using the same kind of logic that created it?
What if – those SMARTER goals just means that you're doing a dumb thing more effectively? How smart is that, on a scale from one to ten?

This is what coaching is for.
The more stuck you feel, the more compelled you are likely to be towards "action". Which means that the first person who comes along and gives you a simple enough sounding method for "propelling massive action" is a person you may well feel compelled to buy from. Sometimes, that will work out just fine. Sometimes.
My friend here, had been setting SMARTER goals for something that he, upon deeper reflection, actually didn't really want at all. Or to be more exact. Something, that was unlikely to make him sleep well at night. Which happens quite a lot.
I am not saying that it was a dumb thing to want. The thing he really wanted, was related – but was something he had not dared to admit to himself. Conveniently forgotten. Until this *points to self* annoying coach-person starts asking him all manner of really annoying questions.


How often do you find yourself talking to a friend or family member about a challenge you have, something you think that "talking about it" will provide you with clarity on?
Only to have been at the receiving end of a barrage of suggestions and how-to-guides, feeling even more confused and than you were to begin with. And not in the good way. Possibly even annoyed, because some of their suggestions might not be that far off the mark. But you'll be damned if you're going to follow them, because – well, what makes them such an effing expert on the matter anyway.
Depends on who you talk to. Depends on how good they are at listening. Depends on how many issues they have going on themselves, from which their suggestions are likely to be clouded.
Now bonfires and beer was invented for a reason. Sometimes all you need, is to sit down, shut up and poke around a fire for a bit, making grunty sounds to the appraisal of the glorious aspects of ale. Get your mind off the issue for a while, and you gain some perspective.
Other times, even the best bonfire is not going to solve the issue. Because it's an ongoing concern. It is not going away, no matter how hard you ignore it.
Those who are hell-bent on giving you the solution, before they understand the problem – before you even understand the problem, because if you did – it would not be such a challenging problem – may mean well. I know that they most often do. Mean well.
It just doesn't help. Solutions to problems one does not fully comprehend, is hardly any solution at all. In some cases, it may even make matters much worse.
If part of the problem exists on a macro-structural level, you need to understand the structural issues, before you start yammering on about evolutionary psychology and Odysseus only knows what else. There are no "dumb questions" but there certainly are a lot of half-baked answers. I could give you examples, but maybe all I need to say is "pick-up artists". And let's leave it at that.
Start with why.
If you're feeling somewhat stuck, and you think that all you need is to start setting "smarter goals" or SMARTER goals, start with WHY.
What is it that you really want?
Why is this thing or activity or opportunity or scenario or whatever, something you are willing to strive for? Why is it important? What will it help you achieve? Happiness? Why not start there? What is preventing you from being happy? If you say "because I need to achieve this goal, before I can be happy" – there's your problem.
Often when people hire a coach to help them "achieve more" in life, only rarely are the goals they start out by stating as their reason for hiring the coach, the actual why. There are usually more than one thing lurking beneath these surface-goals. That which they are really missing. Or that which is the true ambition, behind the ambition. The desire behind the desire.

Words of advice.
It's great to have someone in your life who can advise you. I recommend having several. I recommend choosing wisely. The problem is, if all you ever seek is "advice on this" or "good methods for that". All you get is advice on things that may not at all be what you really need to be looking for, right now. If even at all.
You might have heard me say that "it is not the answer that illuminates, but the question". The quote is attributed to Eugene Ionesco, whom I tend to get confused with late author Umberto Eco.
Who advised, that one should always own more books than one could ever possibly have time enough to read. I don't know what that piece of advice, or quote – these are often taken out of context – would mean to a person who does not like to read.
Maybe he might interpret that to mean, that a person need only ever own one book, besides The Good Book. Which is good, because it's good. And it's a book. [ Tim Minchin reference. You can find "The Good Book" on Youtube -ed ]
Or maybe you "get it" and that it's not really about books or The Book at all. It's about access to knowledge and insight and being curious and not thinking that you can ever know "enough" about anything. It's not about hoarding paper bound in pretty covers, or having fifteen terrabytes worth of written material stored on a hard-drive somewhere. Possibly in "the cloud". For easy access from anywhere. That has a working connection.
It's about surrounding yourself with intelligence.
We take advice as interpreted. When a person who knows you, offers a few words of advice, those words are still going to be more personally tailored to both you and your specific situation, than any algorithm based search will ever be able to provide at the present moment in time.
It may also be heavily biased.
Give it time though, and it is likely that algorithms will be able to offer us the answer to a question we did not even ask. Imagine asking for "doughnuts" and the answer you get is "Did you not already have five today? Are you sure you don't just need a hug? Here are some suggestions, based on …"
Imagine search-suggestions being given, based on biases formed from the day you were born. Might as well be asking a parent. Well, a parent that never allowed you to move out of sight, let alone leave home. But fortunately – or unfortunately, depending on how much you like the idea of an all seeing eye, this is presently not entirely the case.
There are plenty of people who in all honesty will claim, that they certainly don't need no formal education, because on the Internet – you can find anything! But perhaps you might also consider, that on the Internet, anything can find you.
There is more to a formal education than information. There is more to intelligence than automation, no matter what certain machine-learning enthusiasts might want believe.
Critical thinking, just to mention one. Without it, no amount of information will be very useful.
Aside from perhaps the kind of skill you can pick up along the way by copy-pasting from Stackoverflow and apply in the world of web-design. I'm sorry, but just because you can find the right snippet of code that will make whatever you are doing, work for achieving a specific subset of simple tasks – that really does not make you a programmer.
Learning a language, and learning how to translate a complex problem into that language, does.
Plus, could we also maybe agree that HTML is not really a "programming language"? There are lots of lovely things one can do with HTML. Programming just isn't one of them.

But I digress. You get the idea. It's not really about programming. Or web-design. Or my pet peeve about people calling HTML a programming language. I am using this as a metaphor.
First you need to understand the problem.
Copy-pasting a script may be useful, but there may also be a few problems with this approach. I suppose it's a bit like learning French by using a phrasebook. It's a fine enough introduction. If all you want is to be able to order a baguette with cheese, maybe that is all you need. But you probably need more than a standard set of fixed phrases to be able to claim that you are fluent in French. Especially, if you decide to put "fluent in French" on your resume.
Likewise with people who decide to start coaching other people, or decide to start hosting "self-improvement" seminars. It is probably advisable, not simply to copy-paste the script from someone else. Yes I am looking at you, Anthony Robbins-Wannabees. Now, let me ask you – say AYE.

Just ask the Internet …
You need not go to school, not really, this much we know – from reading half-baked wantrepenuerial ramblings on the Internet all about how Steve Jobs was a Stanford drop-out, and therefore … you probably need not even complete high-school, not if you have this awesome idea. And enough wantrepenurial zest to boot.
Yeah, about that? I think the word one needs to pay attention to in that sentence is STANFORD. Not the word "drop-out". I think that maybe the kind of student who gets into an ivy league university is pretty much already ahead of the curve.
You need not pay good money to attend some expensive seminar, which aside from demanding that you get out of the house, probably also is going to require that you wear pants – because The Internet! Well .. maybe that is missing the point of the greatest library ever built. Just a bit.
Of course the expensive seminar could be an over-hyped load of dingos kidneys, but still. I am trying to build a case for personal coaching here, so bear with me while I work my way into a shamelessly transparent sales-pitch for my own coaching services.
You need not even hire a person to listen to you while you try to figure out what it is, really, that you have been looking for and why you have as of yet been unable to find it. You can just ask – The Internet.
Actually – no. You can't literally "ask the Internet" anything.
You can search for stuff. And find people, whom you can ask. On the Interwebs. Which is useful. I like the Interwebs. It's the most fun place I know, that isn't actually a place. It is also growing with such a remarkable speed, that we need clever algorithms to help us navigate. We could not possibly find our way on our own, unless we already knew where we were going. Which is what the address bar is for, and yet people will actually google-search a web-address. An address, mind you, that they already know perfectly well. I have no idea why that is.
Google may be smart, but the results you get from asking the search engine a question, are still based on the quality of the question you ask.
The advice you are given from a person, is never going to be better than how well the person giving it knows you, or how well you know yourself.
I sometimes joke about the fact, that if I knew my clients search-history, I would understand their problems better than they understand themselves. Even before they had spoken a single word.
Our search-engines know more about us than our family does.
Most likely. Maybe you share everything with your friends and family, as it happens. Including your every thought, ideas and concerns. Including those pages on the Interwebs you never visit, unless you think that nobody is watching. Yes – I am talking about those pages you made sure to delete from your browser history, just in case.
But I highly doubt it. Because there are things that we prefer ro keep "private". And there are things, that we do not even know about ourselves.
Things of which we are simply not aware.
Things that others may only be able to deduce from observing our behaviour directly, in real time and/or recorded.
You know, like when Facebook logs that long-ass rant you started typing in the app, never posted, but deleted, in the app, because you realized that it actually did not make much sense. But strangely, the next ad you see in the sidebar, is an advertisement for a mindfulness-based anger-management course. What a coincidence.
Oh well. Maybe you needed it. So it's all good. Now did you ask the Internet for advice on how to handle your anger? Before that suggestion was served up for you? Not explicitly, no. The fancy word for this is behavioural profiling.
This is how things on the Internet find you, while you think that you're busy finding things on the Internet. There is no longer such a thing as free search. Think of it as free speech, only for thoughts.
I suppose the good news is, that the advertisements that find you, are quite often totally crap. Because that means, that we're still not entirely there yet, in terms of machines reading minds. The bad news, is that this only fuels the "need" to invade our privacy even further.
But let's say that they could. Read minds. How would an automated intelligence know what you needed, if you did not even know it yourself? It could only suggest. Suggestion is influence.

How do you find the right question?
The way in which you ask questions, frames the way you think about a particular problem. Which means, that if you need to think outside of the frame for a second, you do need someone else to ask the questions. That is what I mean by "it is not the answer that illuminates -".
This is what personal coaching is for.
You need not hire me as your personal coach. You need not even hire anyone to coach you at all. I don't like to call it "life-coaching". I find that the term life-coaching sounds somewhat douchy. I am not entirely sure why that is.
Perhaps it is because of the connotations to the world of sports and games.
Perhaps it is because I prefer my clients not to think of me as someone who is going to be there for them, always. I really much rather prefer that you make use of my services for a loosely predefined limited time only.
Which is why you book for a standard maximum of 12 sessions. I like to think that part of my job with any client, is to make my personal coaching services redundant. It works for cognitive therapists, and it works for personal coaching too. Only in rare cases, do clients need to book extra sessions in addition to the already scheduled and paid.
I do sometimes have former clients booking single sessions for career- and business counselling. It saves them time, because I already have an idea of how they have arrived at where they're at. It does not mean, however, that I presume anything to be given.
But enough with the sales-pitch.
You need not hire anyone to ask you the right questions, but you do need to find someone who is willing to suspend their belief in what they think they already know. Someone, who does not simply give you "advice". Look for people who inspire you. To think critically, and dare to be confused about what you think that you already know.

Re-evaluate.
Your "goals". Constantly. This is the smarter approach. Don't just ask the Internet .. -webs. Just as the cloud is just another word for other peoples computers, the Interwebs is just another word for other peoples thoughts.
Some of which are – well, just slightly smarter than others.
About the author
CM. Cooper has a background in media & communication, HRM (postgraduate) sociology and business negotiation.
She is partial to the pleasures of photography, open air music festivals, the works of Douglas Adams and silly puns about lions.
You can follow CM.Cooper on Twitter. For inquireries about private consulting email chris [at] undercover-coaching.com.

Aka the Nordic Winter Blahhs. Just because you've never heard of Seasonal Affective Disorder, or SAD as its acronym is aptly known, it does not mean that it does not affect you, or someone you may know. Here are some of the tell-tale signs, followed by my personal top 10 remedies. In no particular order.

Does any of this sound familiar?
* You have been feeling progressively jet-lagged since the end of DST or even as early as the autumn Equinox, and you haven't even been travelling that much. If even at all.
* You feel that you could quite happily simply hibernate until somewhere around early February. When the light starts to noticeably return.
* You've been counting down to Winter Solstice for a month, and you're not even entirely sure what Solstice really is.
* You get up when work demands, but feel sluggish and unproductive for most of the day. So much tired. Come night time and your wakefulness oddly perks up. Now you can't sleep. You wake up feeling irritable and slow.
* The first thought on your mind when you crawl out of bed, is how great it is going to feel when you get to crawl back under the covers again in 18 hours or less.
* Your level of tolerance for minor annoyances is lower than usual.
* You don't seem to have much of an appetite, or you binge on unhealthy things in place of proper meals. "Oh I don't need lunch, I had four glazed donuts and a bag of crisps, I'm good". No, no you are not and you know it.
* You've been googling "what are the signs of depression".
* You've tried "just going to bed on time". To no avail. You just manage to stare at the ceiling for three hours before panic of not getting enough sleep sets in.
* You can be super-productive during the night. You manage to persuade yourself, that this is perfectly fine, totally normal and besides – nights are great for working undisturbed. Really getting things done.
Which is probably true. Problem is. While during the light season you can re-adjust to a more socially acceptable rhythm within a day or two.
During the dark months; once you've flipped the day around, you're fucked. You're flailing like a turtle on its back, with nobody around to get it back on its four tiny feet. Sucks.
While some people seem mostly unaffected by the natural seasonal changes, some even appear to truly shine during Winter – others have it worse. Some have it really, really bad.
As with any "disorder" what we're looking at is a spectrum. Other factors may contribute to your overall lack of well-being, so be careful not to self-diagnose.
**IMPORTANT DISCLAIMER** I am not a licensed psychologist and I am in no place to give any medical advice in any way of form. The opinions expressed here are those of the author, and the suggestions given must not be taken as, or in place of, any officially approved medical professional advice.
That being said.
Here are my personal Top 10 remedies for dealing with SAD.

1. Walk – don't run.
Trying to keep up with all the things you're lagging behind on by attempting to run faster, is only going to give you burnout. Focus instead first on dealing with the cause, and the symptoms might just take care of themselves. OK so at least maybe some of them. Some of the time.
If you've gotten behind on important deadlines, that really is not good, but you won't get back on top on things by trying to force yourself to be productive, when your mind and body is screaming for a reset.
Take a day to re-adjust. Re-estimate whatever schedule you have fallen behind on. If you think that you cannot afford to do this, it is safe to assume that you can much less afford to not.
If there is one thing I know for certain about SAD, it is how it can really mess with your ability to focus. You want to start with getting resourceful. Focus first on feeling good.

Start with accepting the premise, that during the "season of SAD" you're most likely not going to be firing on all cylinders, as it were.
Adjust your ambitions for this, and plan accordingly, as much as you possibly can. If you are self-employed, this might be easier, I admit. Unless the arrival of SAD tends to ambush you at the least convenient moment, because you have yet to realize that this might just be the problem.
I promise you, the longer you wait in dealing with the causes, the worse it is only going to get. So go relax. Reset. Regroup. Be resourceful.
And. If someone tells you that Seasonal Affective Disorder is "not really a thing" or worse, that it's "just an excuse for lazy people to be lazy". Tell them to go fuck themselves. They have no idea, or they live some place without noticeable seasons. Too bad for them, they never get to experience a sunrise at 4 AM or a sunset at midnight either.
2. Light Therapy.
Since light-therapy units, or light-boxes, first appeared on the consumer market, prices have decreased massively. I strongly recommend anyone who suffers from SAD to get one of these things. Yes, they do work.
When you follow the instructions … Just because your 10.000 lumen lightbox just happens to double as a really neat little lightboard, it does not mean that it is a very good idea to be doing tracework drawing late at night on it. Before you know it, it's four in the morning and you're kinda back to square one. Lightboxes need to be used as regular as clockwork to have the desired effect. So keep this in mind, and don't overdo the usage. Plus using lightboxes does have side-effects, most noticeably, they can give you massive headaches the first few times you use them.
You also want to make sure to adjust the screen brightness on your various Interweb devices, as this too can keep you massively awake during odd hours. I let the lights start to dim around 10 hours before I need to be up the next morning. This seems to work.
However, in my experience, light-therapy is rarely enough on its own. Maybe in mild cases, and it may be for you.
For me personally, light-therapy remedies the dark melancholy that arrives in the wake of the steadily diminishing daylight, but not the warped sense of circadian rhythm entirely.
I suspect this might have something to do with mostly living in an urban environment, where it never gets truly dark. Or, the fact that I do enjoy pulling a massive allnighter at the best of times, but that Winter just isn't the best time to do this.
Or maybe SAD is just a thing that needs to be attacked on more than one flank.

3. Massive Sensual Overdose
Incense, scented baths, fresh flowers, branded bottled scent. Anything that does not smell like air freshener or laundry detergent.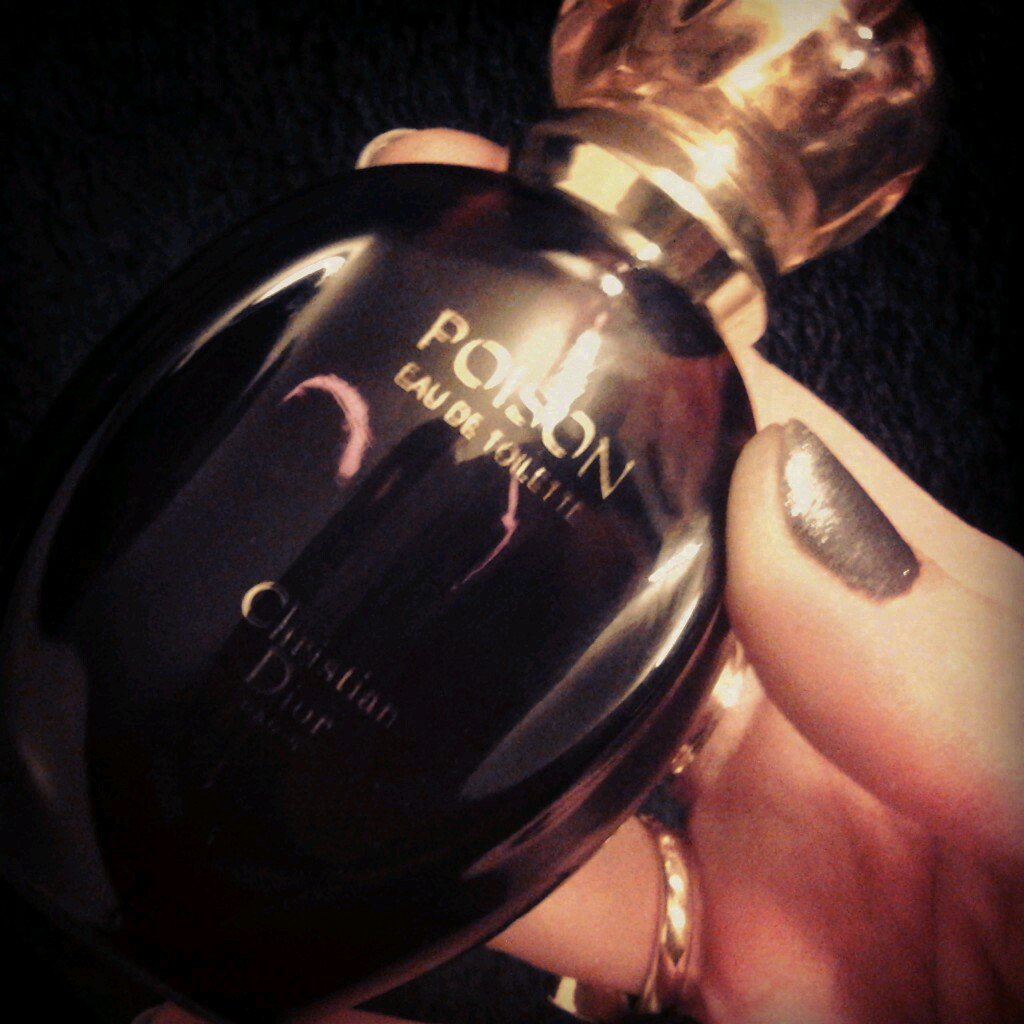 Dark heavy fragrances are perfect for cold weather. Just don't over-spray, you don't want to olfactory-assault your co-workers with Poison. If you work from home on the other hand, no need to worry about "office appropriate" scents. You can splash away to your hearts content and walk around in a massive cloud of tuberose, patchouli, dirty Oudh or whales armpit if so you desire.
Or go for the more dry, green and crisp sensations, like Hermés Voyage; that someone close to me described as "reminiscent of peeling an orange on the deck of an ocean liner" – or you may prefer spicy marine notes like Dior Sauvage. That really smells nothing like I imagine Jack Sparrow would smell like in Blow – all I get is Aramis with a leather wristband – allthough I'm actually starting to rather like it. But I digress. The point is to appreciate the wonderful world of fragrance.
Perhaps you've been offered the advice of making sure you "get enough exercise". This one should. But mindless exercise is in my view almost as useless as no exercise at all. Trudging along on a hamsterwheel in a smelly gym, counting miles on a hamster-app, I have never understood, but that's just me.
Whatever you do, whether it be running, swimming, cycling or fencing – make sure to engage in the activity with mindfulness. SAD is not avoided by simply flapping your arms. SAD is avoided by feeling happy. Indulging in sensual pleasure will help you do that.
But speaking of fresh air. Open the all the windows while you go for a walk outside. Sometimes the feeling of icy cold wind on your face is exactly what you need to wake up and smell the freshly brewed coffee.
4. Sound
Music can lift your mood, but so can paying attention to everyday sounds. I recommend Julian Treasures excellent guide for listening better.




5. Embrace the Night
Since there is no point in trying to fight the near-constant absence of natural light, you might as well embrace it. Go for a long walk under the bright stars. If you can find a place with low light pollution, that is. Or marvel at the moon, when it is visible.
Check out what community observatory Slooh has to offer, in the way of exploring the Universe by gazing at the sky at night.
6. Goodreads
The dark season is the season for deep introspection, reflection, letting go of the old, celebrate what is done, and being ready to embrace the new. I find these the most darkest hours of the dark season is good for letting new ideas begin to form.
Indulge yourself in a weekend of just not getting out of bed, and read all the books and articles you've been meaning to check out all year.
Reflect on what you have learnt the past three hundred and fifty-something days, and what you might like to learn during the next hundred or two.
Go "off the grid" for a day or two, reset your priorities. No need to wait until the ball drops at Dec. 31′th at Midnight for this.
7. Good food & Laughing out Loud
There is a reason why the ancient tradition of feasting on massive meals in the midst of winter has prevailed. Because it makes us less miserable. Well, ideally, anyway. If your family isn't a bunch of total morons.
Make a point of eating well. Always important, but for those who suffer from SAD it is most crucial to engage all five senses to avoid the feeling of uncomfortably numb. Regularity of food-intake I am sure makes a difference too.
Good food, by the way – is NOT squishy, fatty, sugary things of the variety "fast" or fizzy drinks with the word "energy" stamped all over the can. If you're already suffering from SAD, screwing with your blood-sugar levels is only going to send you over the edge in a bad way.
If you can combine good food with having good laughs with friends, obviously this is to be preferred. But if for whatever reason that is not possible, dare to have fun on your own. Seek out things that make you laugh in an inspired way. Entertainment does not need to be mindless.

8. Melatonin
If nothing helps to adjust your whacked out circadian rhythm, melatonin is there to help. The drug works by allowing you to be tired when you're "supposed to" feel tired. And awake when it is time to be awake. For this reason it is sometimes prescribed as a remedy for insomnia. So it might seem counter-intuitive, that it can help you stay awake at your desk by day.
Melatonin can help you maintain a healthy circadian rhythm during those months where the available natural light provides you with these not terribly useful clues to when is day and what is night. That is to say – very few clues at all. Melatonin is also prescribed to frequent travellers to adjust for the kind of jetlag, that might otherwise take weeks to feel fully recovered from.
Consult your physician on this. Be sure to check the list of side-effects too. It might not be the right solution for you.

9. Acupuncture
If you don't like the idea of pharmaceutical medication, there is a specific acupuncture practice that can help you restore a more balanced circadian rhythm. I would be cautious, however. There are many quacks in the acupuncture-business. Ask around for personal recommendation in your local area, if this solution appeals to you. Once you're back to "normal" you will need to maintain the balance by healthy living overall. There are no magic fixes, but there are things that can help you get back on your feet, if not thrive.


10. Dance
Just dance. You may feel like you are dancing with two left feet, and that it is difficult and you feel awkward and you would much rather prefer a cheeky afternoon snooze. And that is perfectly fine.
Celebrate Solstice – or call it something else, find your own reasons to rejoice in the light that returns.
The natural seasonal rhythm is what is is.
You can fight it, you can flee from it, you can freeze in it – or you can dance with it.
I say dance with it. Life is here to be loved.
And this too, shall pass.
If you read this far – I assume you either enjoyed this post or found it marginally useful – you might like to subscribe to new post updates via email. Feedburner has a double opt-in, so don't forget to activate your subscription if you do.
About the author
CM.Cooper is the owner of undercover-coaching.com, a small private enterprise dedicated to improving life and how to love it. Chris has a background in media & communication, HRM (postgraduate) and business negotiation.
She is partial to the pleasures of photography, open air music festivals, the works of Douglas Adams and rather bad puns.
You can contact Chris for inquireries about personal consulting via email: chris [at] undercover-coaching.com, connect via Linkedin, follow on Twitter or if you have a great idea for a business venture that doesn't suck, she might buy you a coffee in Copenhagen.
On my reading list this month: No One Understands You and What To Do About It; Halvorson, Heidi Grant (2015).
From the excerpts here it looks like it might be worth a good read.
"Chances are," Halvorson writes, "how you look when you are slightly frustrated isn't all that different from how you look when you are a little concerned, confused, disappointed, or nervous. Your 'I'm kind of hurt by what you just said' face probably looks an awful lot like your 'I'm not at all hurt by what you just said' face. And the majority of times that you've said to yourself, 'I made my intentions clear,' or 'He knows what I meant,' you didn't and he doesn't."
Sound familiar?
Now whether Halvorsen mentions how rudeness in social situations is often indistinguisable from shyness, I won't know until I've actually read the book.

Try though you might to come across in a certain way to others, people often perceive you in an altogether different way.
To Halvorson, a social psychologist at Columbia Business School who has extensively researched how people perceive one another, this captures one of the primary challenges of being human.
I am inclined to agree. The more I study interpersonal communication and all the ways in which we can – and do – fail to adequately understand each other, the more it amazes me how we ever manage to connect at all.
Perhaps it makes one all the more appreciative of truly meaningful conversations. The kind where you find yourself heard for who you are. If you think this is rare, it is probably because it is.
We sometimes think, that "being honest" and "speaking ones truth" (whatever that means) will ensure that we are being fully understood by the other. That if and when your intensions are clear to you, they must by definition be clear to others.
But our communication is never transparent. Our intensions are never clear. Our motives are often not even fully thought through.
So next time you feel frustrated and confused because you can't seem to get an "accurate read" on someone? Know, that you are not alone. It's part of what it means to be human.
Link: "Mixed Signals: Why People Misunderstand Each Other" in The Atlantic.

About the author
CM.Cooper is the owner and chief improvement officer at undercover-coaching.com. Chris has an academic background in communication, HRM (postgraduate) and business negotiation.
She is partial to the pleasures of photography, open air music festivals, Douglas Adams and silly puns about lions.
You can contact Chris for inquireries about personal consulting via email, connect via Linkedin or if you have a great idea for a business venture that doesn't suck, she might buy you a coffee in Copenhagen.
She .. is a dancer. Moves with grace and poise. He – is stumbling for the right words, and never gets a chance to say. What? Continue reading →
Sometimes that just happens. Progress. Improvement. Other times you may need to adjust. Do more of what works, and less of what doesn't. And nevermind the bollocks.
But whatever is true for you, I am sure that there are plenty of areas in your life, where you might want to feel confident, that there are better choices available to you than the ones you are living at the present.
Today, I am going to share with you a simple method for uncovering your own personal power and resources, whenever there is a pattern of behaviour that you want to change for the better.
I would like to invite you to think about this for a second:
How DO you change a pattern of behaviour?
Or, if you like:
How do YOU change a pattern of behaviour?
If you start out by telling me about this thing, you want to "change this now" or "want to work on doing this better", one of the things I want to know, is the level at which you consciously aware of how changes happens, naturally.
Either as a result of external parameters, as a result of internal motivation or a combination of the two.
The Only constant …
So for instance, I might ask you to think about the last time, something outside of yourself, caused you to change something. Maybe you can think of something that interupted you in what you had planned to do. Maybe you can think of something that prompted you to change the way you perform a series of actions. How you think/feel about something in specific, or how you overall feel about yourself, others or just life in general.
Did you simply respond with a change of direction, without thinking too much about what the "right" choice of action would be? Or, did you consider a variety of options, before making your "final" choice of direction?
If you are reading this right now, and following along by considering your answers to these questions, chances are, that you would say "well, that depends …"
Some changes in our lives, are so massive and important, that we feel as if we NEED to really stop and consider, which way we want to go. Consider the direction, that keeping on doing what we "usually do", or doing something different, is likely to move us in.
Other times, our responses are more or less "automatic".
If for instance you notice someone lying in the middle of the street, in the dead of night, at an odd sort of angle and a car is speeding off into the distance – you probably wouldn't stop to consider any other options than whether or not you can remember how to perform basic CPR. And whether your phone has enough charge for you to call 911.
Would this be considered a "massive life-changing event"? Well for the person who depends on your automatic response to receive first aid and get to the nearest hospital, certainly, there would be the potential.
Other changes in our lives, may seem small and relatively insignificant at the time. They may even pass un-noticed, at the time. But then, looking back, you realize that it is often the smallest changes that can truly make the largest impact.
Let's say that maybe, from now on and forward, you decide that you want to be fully present wherever you go. You may decide, that when you are walking on the street, you want to really notice your surroundings.
Instead of sheep-walking with your nose pointed firmly at the display of your smartphone, to see how many friends have "liked" your latest brainfart on facebook.
Or maybe you decide, that texting while you drive, needs to stop.



A little adjustment goes a long way
Small changes that are easy to implement, are usually not the kind of changes that a person would decide to hire a coach to assist in working on. However, the above mentioned examples of relatively small changes, are good examples of the kinds of things I might suggest a client to start doing.
Or, as in the latter example – stop doing. Texting while driving or excessive social media addiction, may well be parts of a larger pattern.
Maybe you feel as if you "never have enough time", or that you find it difficult to "meet people". When you do manage to meet people, it's a challenge to "know what to say".
Well, if you stopped looking at who posted what on that two-dimensional "social media world" on constant display, and stopped to smell the roses instead – who knows, what kinds of interesting encounters you might find yourself in, as a direct result?
Who knows, what kinds of interesting things you would start to notice, right where you are. Things that one might well use as conversation starters. Or simply something to talk about, when the conversation has already begun.
Now when working on either a deeper issue, or an overall overhaul of how you are living your life – whether it is getting rid of "stress", getting into better physical shape, being more healthy, getting over some silly social defense mechanism that has grown to become a "habit" – obviously it is very important that you feel encouraged by moving forward towards the right kind of goal/s.
It is important, that you know how to avoid mistaking surface goals for the real issue.
It is important, that you have a method by which you are going to be monitoring your progress.
And most importantly – you need to be willing to accept, that with most challenges, and certainly with all major changes of behavioral patterns, change does not happen in a linear fashion.
We are so used to visualizing and understanding progression in terms of like neat and tidy progress-bars …
… that it is easy to forget, that our brains are infinitely more complex than the binary code the human mind has invented.

Saying that you have "installed a new belief" is a metaphor. It might be a good one, in some cases. But that is ALL it is. Besides. If that new set of beliefs you have installed, doesn't quite seem to work properly – where do you call for placing a complaint?
Changes in patterns of behaviour happens in cycles
(click on the image to enlarge)

Understanding how the process of any kind of deliberate change in behaviour works, how the structure of your progress is likely to unfold and proceed, is a key understanding in any kind of "changework".
Not least because you will be EXPECTING that relapse will occur. It will not come as a surprise to you, when you realize that you have been "slipping back into old patterns".
Instead, you can focus on maintaining the new habit of whatever it is, that you have been working on improving.
When your focus is on LEARNING …
You start to notice, how those relapses become less frequent, and feel much less severe, the less frequent they become. Because your focus is not on how rapidly you are moving towards your goal – your focus, is on learning from each step of the cycle.
Now when you think about what's going on in your life, you may notice how you are on several cycles of change simultaneously. These cycles are most often not synchronized.
In some areas you are being led into change, while in other areas you are the person who is leading others into change.
Some changes seem to happen seamlessly, others require immense effort, focus and dedication.
Emotionally, cycles of change constantly moves you through a variety of experiences.
As you go through loss in one area of your life, you may be regaining hope in another. Mindfulness to the process is key.
And as you find yourself challenged in one area of your life, you may find that the strength that you need, can be found in an area that until recently, felt like an area in which you "needed to change this now."
If you found this article usefull, you might like to subscribe to new post updates via email,
sign up for my newsletter – or both.
About the author
CM.Cooper is the owner and chief improvement officer at undercover-coaching.com. Chris has an academic background in communication, HRM (postgraduate) and business negotiation.
She is partial to the pleasures of photography, open air music festivals, Douglas Adams and silly puns about lions.
You can contact Chris for inquireries about personal consulting via email, connect via Linkedin, follow on Twitter or if you have a great idea for a business venture that doesn't suck, she might buy you a coffee in Copenhagen. Or at an airport somewhere.